Leicester City should be looking to sign Ross Barkley
Leicester City's Riyad Mahrez headache just won't go away, but when it inevitably does, the Gargantuan gaping hole left behind would have a telling impact.
The troublemaking playmaker has been on song this summer, already netting twice in three games to make Craig Shakespeare mull over what he'll lose, and how he would manage to recover from a body blow that's probably going to come at a time when he'll only have leftovers to choose from.
The Foxes have recently made attempts to sign Swansea City's Gylfi Sigurdsson as a replacement, though to no real avail, with the Swans asking way too much and Everton duly obliging. Leicester City will have to observe the Premier League's norm of overpaying anyway, and if not on Sigurdsson, then it will have to be someone else. The question is, who would that be? Look no further than Everton's Ross Barkley.
Barkley is probably the most famous of infamous names in English Football, recognised mostly for his inability to play to his ability, and the capability to demonstrate his incapability to live up to a heavy burden of expectations.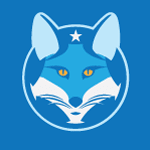 Want your voice heard? Join the Foxes Of Leicester team!
Write for us!
The poor 23-year old has had a torrid time, particularly in the past two seasons or so, as he helplessly tries to prove that he's only that artist who knows his shades at the moment, though he just can't combine them with the same perfection as a doyen of the business would.
Tottenham Hotspur quite possibly understand that, so it's hardly shocking to see that they, being title contenders and possessors of two Leonardo Di Vincis in Dele Alli and Christian Eriksen themselves, are still wanting to have Barkley up their sleeves.
If the young Everton prodigy is wanted by a side where everything already appears to be copacetic, why have Leicester City refrained from making an approach is a mystery. Barkley is everything that Riyad Mahrez isn't and never would be: Versatile, physically strong and a baleful passer of the ball.
Speaking about him back in 2015, Arsene Wenger had a similar opinion about him:
"He has massive potential because he has a good combination of technical qualities and physical qualities," Wenger said. "He has the absolute power of the modern player and he's certainly one of the most promising.

"He's around 20 years old and is a regular player in the national team. Such an early run is always a special talent."
As well as being equipped with the vision to open up defences from the wing, through the absolute middle of the park, or as a number 10, Barkley's prowess is a few levels above his Algerian counterpart, and that's one attribute that you'd definitely want to have in a record signing in England. Remember, power matched with precision is a deadly combination.
Ross Barkley may not be as matured as a footballer as Sigurdsson and Mahrez are, but in no way does that change the fact that he is more talented, technically gifted and simply better than either of the two if shown faith in.
There may be the initial struggle, the disappointments, frustration and even regret, but once Barkley emerges in all his glory, the £50 million paid for him would seem a bargain.