Leicester City, Claude Puel and the patience game
Leicester City may have come a long way since the underwhelming days of Craig Shakespeare, but the unrest still exists, so do the calls for Claude Puel's head, and the moans for a new manager.
The frustration is quite understandable, seeing as the Foxes neared a return to Europe not long back and were in with a great chance of finishing seventh in the Premier League – their highest ever either side of the historic 2015/16 campaign.
What's bemusing, though, is the lack of relief over the fact that Leicester City neared the Sky Bet Championship not long back, too, and that it was Claude Puel who lifted them from relegation contenders early on to genuine contenders for the European places in the first place.
A finish in the top half of the league was more or less a dream back then, and it's Puel who helped realise that. Before his arrival, most fans would have been happy with mere survival – as that's what the first priority for a club of Leicester City's stature should be – but the football that he brought with him managed to raise expectations. The Frenchman brought belief with him.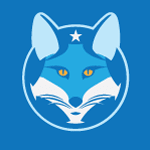 Leicester City FC
Our contributors are tasked with helping FanSided provide the best content on the Internet for their respective fandoms. In this independent contractor role, we are looking for contributors that can express their knowledge on specific topics and take the conversation further. In exchange, these contributors will be compensated for their work based on the performance of their articles.
That's what the former Southampton boss' fault is – that he brought back some, if not all memories of the inspired side that lifted the Premier League title, and suddenly, he had a fan base asking for more, without necessarily realising that it's a team that has reached full potential for the season already.
Yes, Leicester have some of the country's best talents up their sleeves; yes, Puel has been aiming for Europe for all season; yes, the Foxes could have done just a little bit better to be able to usurp Burnley, but what they have achieved this season so far can't be forgotten because they failed to replace the Clarets at seventh?
How many times have Leicester City made it to the quarter finals of a League Cup and the FA Cup in one season? If this is something to be considered ordinary, than City fans are simply looking for a trophy every season, and that's just not possible – not now anyway.
As it is, Leicester City are eighth in the league and set for their joint second highest finish ever in the Premier League era, and that's nothing to be easily overlooked for the one fact that they didn't overtake Sean Dyche's Burnley, who are almost certainly better because of how defined everything is for them.
Let's not forget that Dyche took his time to construct a team as well, and once he had all the players, the results started flowing Burnley's way. It's Sean Dyche's side, it has his stamp on it and everyone is therefore doing really well.
Leicester City, in contradistinction, aren't quite used to Claude Puel's ways – these aren't his players either. The possession-based game is new to them, so it shoudn't surprise anyone when they fail emphatically and comprehensively at times. Burnley failed, too, but once they had a complete idea of what they were supposed to do, and more importantly, how to do it all, they clicked.
The same happened with Pep Guardiola's Manchester City in his first season in charge, while Liverpool and Tottenham Hotspur both took their time under Jurgen Klopp and Mauricio Pochettino respectively. In all the cases, the result of the patience is quite clear.
Leicester City need to be patient as well. Claude Puel is trying to give the club an identity, a way of playing their football, something that has never been focused upon at this club.
At the moment, he doesn't have the personnel to do so – in fact, he is operating with a depleted squad – but with the summer fast approaching, there will be arrivals, there will be departures, and Puel would finally have the team of his choice.
If he has been able to bring out such excellence from an inherited squad, imagine the wonders he could do with his chosen ones. Where Southampton failed, Leicester City would succeed. If they don't, then Alan Pardew or Sam Allardyce are always round the corner.