Leicester City: 2017/18 season review
League position: 9th
FA Cup: Quarter-final
Carabao Cup: Quarter-final
It was a season of three halves for Leicester City. They started off in mysteriously abysmal fashion, turned on the style and panache under Claude Puel before going out with a whimper.o
In a way, 2017/18 summed up Leicester City's stay in the Premier League: Ordinary to begin with (2014/15), jaw-dropping in the middle (2015/16) and like Forrest Gump's box of chocolates towards the end, because you didn't simply know what to expect (2016/17).
This season was meant to be a dream in heaven for Craig Shakespeare, who, having been the darling of the Foxes faithful for a very long time, was finally able to become the main man at the King Power Stadium.
He started off pretty well, better than any British manager ever has, as he won his first five league games in charge in 2017 (won six consecutive games overall), but just as he was appointed on a permanent basis, his fortunes took a turn for the worse.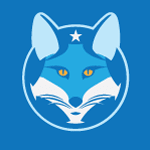 Leicester City FC
Our site co-experts are asked to help to grow a vibrant community at their respective sites. To do so, we look to our experts to help us provide daily content for our readers, engage with fans via social media (Facebook and Twitter), and edit user content in order to create a universally enjoyable user experience. In exchange, these experts will be compensated for their work based on the performance of their respective site(s).
One may argue that the slow start wasn't his fault. If you get Arsenal, Chelsea, Manchester United and Chelsea in your first eight games, you are more likely to drop points than pick some; however, it was more the style in which Leicester City lost that brought about the decision to sack him more than any other factor, and his departure soon made it clear that he had indeed been doing it wrong all the time.
Firstly under Michael Appleton, and then under the new manager Claude Puel, the Foxes finally started to play football, turning what seemed a relegation fight into a tussle for a European spot.
Leicester City went into a crucial February having won nine, drawn five and lost just four of their last 18 games across all competitions (25 out of 42 points in the league), with the only genuinely disappointing result being the Carabao Cup exit in the quarter-final, as Puel's side lost on penalties.
However, February is where is it all went downhill from. Leicester won just four of their next 16 games (against West Bromwich Albion, Brighton and Hove Albion, Sheffield United and Arsenal), losing eight, drawing four, and also exiting the FA Cup in the process to end any hopes of a silverware or indeed of playing in Europe.
In truth, it does feel like Leicester City missed a huge chance to establish themselves as the unrivalled best of the rest (sides below the top six). They should have qualified for the UEFA Europa League, and they should have finished above ninth if you go by the position they once were in.
Then again, the failures of the season are in no way enough for the progress to be overlooked under Claude Puel. It must be remembered that it's not very normal for Leicester to finish ninth in the Premier League in the same season as they've made it to the quarter-final of both the cup competitions in. Not to forget, all of what has been achieved this season hasn't come at the expense of any young player's own growth.
Before the title win, there's not a single fan who won't have done anything to be able to witness such a season, and while it's not the case anymore, that doesn't mean that the 2017/18 campaign wasn't a success.
Performance of the season: Leicester City 3-1 Arsenal
Even if Leicester City were helped by the sending off of Konstantinos Mavropanos, there's no suggestion that they couldn't have won without it. They had taken the lead before the young Greek was shown the red card, and they simply continued what they had started thereafter.
It was the kind of game wherein we could see the full potential of Leicester City under Claude Puel. They moved well on and off the ball, and once again showed their counter-attacking abilities.
If only they could have played the same way with more consistency, maybe they'd have achieved what they were after.
Horror Show(s): Crystal Palace 5-0 Leicester City; Leicester City 0-3 Crystal Palace
Leicester City had no answer to Wilfred Zaha and Crystal Palace on both the occasions they met in the Premier League, losing 8-0 on aggregate. The 3-0 defeat at the King Power Stadium was still understandable, as it came only a couple days after the East Midlanders had played Southampton, but the 5-0 walloping was well beyond what anyone of us could comprehend.
City were lethargic, lacked lust for a win and were deservedly given a hiding by an inspired Palace.
What awaits
Leicester City have got some decisions to make, and they have got to make them quickly. The summer transfer window opens on May 17, so the sooner the board can make their mind up on Claude Puel, the more time they'll give themselves to do some business. Remember, with the FIFA World Cup falling right in the middle of the window, City will have relatively lesser time to get the deals over the line.
If they are aiming high for the next season, then the actions and their urgency must match the ambition.