Jonny Evans the right man for Leicester City's blossoming boys
Leicester City today confirmed the signing of Jonny Evans from West Bromwich Albion.
The fee, although undisclosed, is likely to not even be a quarter of what Steve Bruce thinks may not be enough to buy Jack Grealish's right leg; however, for such a scanty amount, Claude Puel has managed to land someone who has 11 major trophies at club level, including a UEFA Champions League and three Premier League titles.
What makes Jonny Evans' coup even better is that he's not some finished player who is desperate for another goal in the stoppage time of his career. He is 30, yes, but anyone who has followed him closely since his time at Manchester United would tell you that he has only got better since his move to West Bromwich Albion.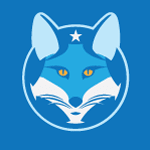 Leicester City FC
Our site co-experts are asked to help to grow a vibrant community at their respective sites. To do so, we look to our experts to help us provide daily content for our readers, engage with fans via social media (Facebook and Twitter), and edit user content in order to create a universally enjoyable user experience. In exchange, these experts will be compensated for their work based on the performance of their respective site(s).
It can be argued that the Northern Ireland international is playing the best football of his career at the moment. He might have unfortunately been a part of a side that got relegated, but that mustn't distract from you the fact that he himself wasn't too bad. In fact, not bad at all.
Look at it another way, why would English football's most celebrated mind, Sir Alex Ferguson, be stunned at seeing Evans leave Manchester United? Or why would Pep Guardiola, the best manager in the world, want to spend £30 million on Evans, when he can easily go and get a lot of other centre-backs for that price?
The reason is sheer ability, the traits he has and how well he fits into the system. The best way to describe Evans is to say that he is the perfect Guardiola-type centre-back – comfortable on the ball, accurate with his passes, never afraid to dribble his way out of trouble and quite good with the long ball, if it ever comes to that.
In 28 Premier League appearances last season, he made 960 passes with an accuracy of 80%, played 80 successful long balls and had nine successful dribbles (100%). All of that comes with a tackle success rate of 60%, 48 interceptions,124 clearances and no error leading to a goal. A gentle reminder: He played for a team that got relegated.
Perhaps that's why the Northern Ireland coach, Michael O'Neill was so much in awe of Jonny Evans when asked about him last year.
"When I look around the Premier League and see British centre-backs, I don't see anyone better," he said.

"I look at Gary Cahill at Chelsea and Chris Smalling at Manchester United and Jonny Evans is every bit as good as them.

"His move away from Manchester United to West Brom was maybe the right thing for him at that stage in his career but he is a player who I believe can play right at the top of the Premier League.

"He was an absolute bargain at £6million which I believe West Brom paid for him and if you are asking me is he worth £20million, I think he is a bargain at that price.

"Given that people are talking about Southampton's Virgil Van Dijk as a £50million player, that makes Jonny Evans sound cheap at £20million. If he goes to Leicester I think it is a good move for him."
The footballing traits apart, there's a leader in there as well. For a young, vibrant and ambitious side like Leicester City, that quality can come in handy.
There are a lot of players like Sam Hughes and Alex Pascanu coming up the ranks at the King Power Stadium, and for them especially, someone like Evans can be a teacher, a coach or an act to follow – that's what leaders bring to the club alongside their expertise on the field.
Roy Keane, who managed the 30-year old while at Sunderland, was particularly impressed by Jonny's very trait of being able to lead, and from a very young age, too.
"Jonny was a centre-half. He had the qualities of a Manchester United player, and he was bringing them to Sunderland," he wrote in his second autobiography, The Second Half.

"For such a young man – he was nineteen – he was very mature, and a born leader.

"Jonny was unbelievable for us. He lived with his mam and dad in Sale, near my home, so I picked him up there and brought him up to see the set-up at Sunderland.

"I knew I was on a winner; I knew him, and I knew what he was about. I remembered an incident when I was still at United; there'd been a fight in the canteen and Jonny had looked after himself well – I think he knocked the other lad out. I knew Jonny was tough."
There's no way this transfer can go wrong for Leicester City. For a fee believed to be around £3.5 million, even one season of Jonny Evans at his prime would represent excellent value for money, never mind two.